"Once I had glimpsed it, the Antarctic remained lodged in my mind's eye." Sara Wheeler spent seven months in the Antarctic in an attempt to escape from the chaos of her life in England (although she did not realize this at first). In her 1996 book, Terra Incognita, she moves details her own travels around the continent as well as the history of the Antarctic. She goes to the Minnihaha Ice Falls and Cuff Cape to see the Emperor Penguins that had so intrigued and then haunted Apsley Cherry-Gararrd during the 1910-1913 Scott expedition (pictured below). She lingers in Scott's hut, thinking of his epic tragedy and her own life. She observes the nostalgia freely expressed by the scientists of all nationalities who are doing research in Antarctica. At McMurdo Sound, she learns to drive all-terrain vehicles and small John Deeres. She delves into Antarctic literature, noting that little of it is written by women.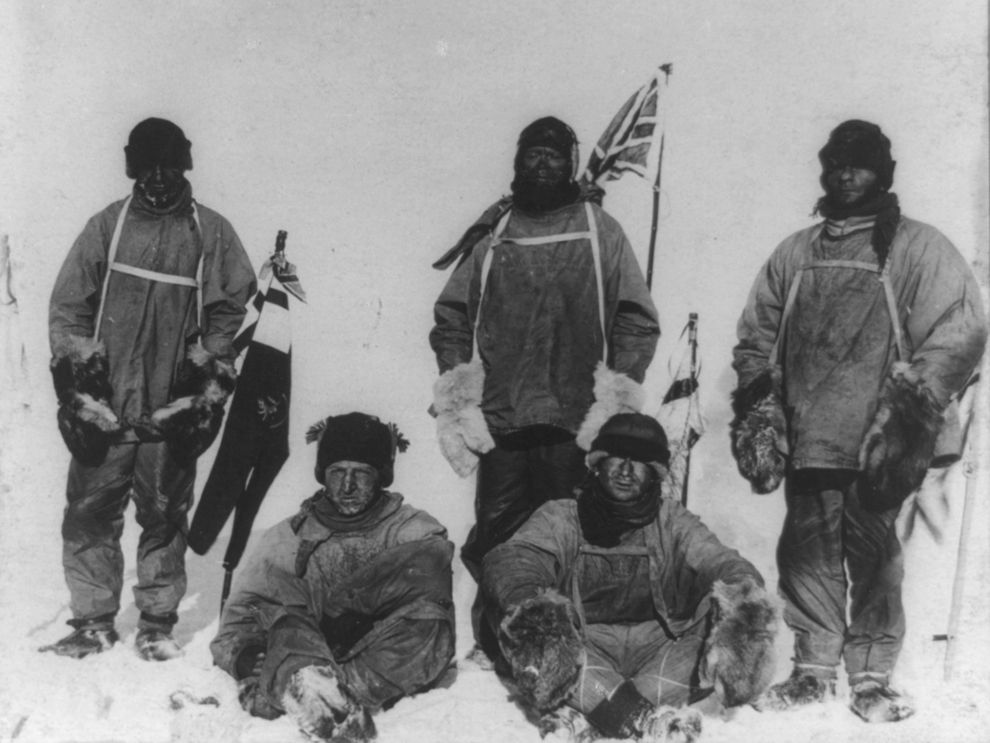 Wheeler's trip south was, she admits, an attempt to deal with her depression and use of alcohol, which had gotten out of hand back home. Hers was a problem with which a number of explorers, including Bob Bartlett, struggled. Her problems helped her develop her remarkable understanding of and empathy for explorers.
The Antarctic breathes life back into Sara's soul. At the pitiful rock shelter built by Cherry and his companions near Cape Crozier, she nearly breaks down. She recalls with awe how the men survived the -77 degree temperatures — barely. She writes, "From [Cherry], I learned that it was possible to do anything two ways, whether a five-week dance with death or an hour-long business meeting…You could do it with dignity and loving kindness, keeping your temper with God, or with ambition, self-interest and greed. It was a simple choice."
Antarctica's gift to Sara Wheeler was that it "allowed [her] to believe in Paradise." Yet this is not a romantic book; instead, it is one well worth reading.
With Cherry's The Worse Journey in the World, Sara Wheeler's Terra Incognita: Travels in Antarctica is a polar masterpiece and perhaps my all-time favorite polar book.
~~~
Subscribe to this blog to get it via email (as I'm taking a facebook break): https://captainbobbartlett.com/ by Maura Hanrahan, award-winning and best-selling author of the new biography of Bob Bartlett: Unchained Man: The Arctic Life and Times of Captain Robert Abram Bartlett. The book has been endorsed by New York Times best-selling author Jennifer Niven who writes: "[Unchained Man is] a riveting comprehensive portrait of one of the most dynamic and enigmatic sea captains the Arctic has ever seen. "